Group Driving Event Day Manchester
SKU: 9431
Manchester (Greater Manchester)
Description of Group Driving Event Day Manchester
Book a full day of Skid Control Driving for 12 with Car Control Centres Ltd. This is a great value activity for parties! Companies and clubs Gender neutral, doesn't depend on the weather (better in the wet!), anyone who drives can take part.

You will learn why you should steer into a skid as well learning some braking techniques that will help you when driving on slippery roads. We use rear wheel drive cars so that we can simulate both front and rear wheel loss of control. The car sits in a fully adjustable electronic hydraulic cradle that is able to simulate road conditions where the risk of skidding is high e.g. rain, ice, snow, hail, diesel spills.

Our aim is to teach you the steering and braking techniques vital to controlling your car in adverse weather conditions, and to react quickly and instinctively to regain control should your car start to skid. Having fun at the same time is a bonus! We also include a fun timed slalom to test your skills against the clock.
What does the activity include
Instruction
All equipment
Exhilarating experience behind the wheel
How long the activity lasts
This is a full or half day experience depending on how long you would like your experience to be.
When your activity starts and finishes
A full day starts first thing, ending in the afternoon and a half day starts either first thing in the morning or afternoon.
Rewards!
£27.00
Recover the 3% value of each purchase. Rewards can be used in future purchases
Questions and answers about the activity
Map

Group Driving Event Day Manchester
Alan Turning Way, Sportcity, Gate 2, Manchester, M11 3FF Manchester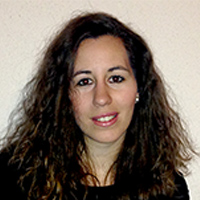 Questions?
Call me!
845 8693 376