Boeing Simulator in Newcastle for 60min
SKU: 68856
Brunswick Village (Tyne and Wear)
Description of Boeing Simulator in Newcastle for 60min
Are you ready to become a pilot? Then you need to come fly one of our simulators. You will feel the real experience from the software of the airplane to the hardware. Every single bottom that you push will have a real function, so don't dare play with the airplane! You are living a very real experience that is worth taking serious!

You don't have to worry about being young, we offer this activity for anyone over the age of 6 years. You will be provided with a professional instructor that normally has years of experience flying real aircrafts. The instructor will instruct you on the basics, the things you need to know about the software and hardware, how to land and take-off and many other things.

Once you know all the necessary basics to fly an airplane, you will begin to take-off. Once you begin the activity and the simulation starts the time will start counting for your activity.

Once you complete the activity you will be provided with a certificate that certifies how many hours you were in the sky and the airplane that you were flying.

Come enjoy this experience!
What does the activity include
Professional instructor
Certificate of flight
How long the activity lasts
The duration of this activity will be 60min from the moment you begin.
When your activity starts and finishes
9am-9pm with appointment only!
Rewards!
£2.37
Recover the 3% value of each purchase. Rewards can be used in future purchases
Can we help you? Give us a call!
(0) 845 8693 376
Questions and answers about the activity
Questions with the reservation? Call us at (0) 845 8693 376!
Map

Boeing Simulator in Newcastle for 60min
: Brunswick Industrial Estate, Unit 5, Newcastle upon Tyne Brunswick Village
Related deals
Want to literally be over the clouds? Fly over the most impactful views of England . This experience will be unbelievable since you'll be able to connect with nature while learning how to fly from very high up in the skies.

We offer a variety of aircrafts tailored to beginners or people wanting to fly for the first time. There's not a similar feeling like experiencing flying over the most beautiful coasts of England . Get to experience this and you'll want to become a professional pilot for your next booking.

45 minutes of flying will be the perfect time to experience the best route that we have to offer, by having the incredible views of the South and also the North of England. Theinstructor will point out where you are heading and will show you what you need to know in order to control the aircraft.

Depending on the route you'll be able to over fly different locations such as LongLeat, Center Parcs, and Wiltshire .

Learning how to fly will give you an adrenaline rush that you will never forget. Remember that for this activity you must be over 18 years of age.
Want to live the best experience of your life? Then you should come to Somerset and learn how to fly your own aircraft with us. We will make this experience the most rememberable one. You'll have a variety of aircraft to choose from, and you'll also feel very safe while flying with us.

60 minutes will be enough for you to see the most astonishing views of the south west coast of England . The pilot will train you on how the aircraft works and what are the main things you need to know in order to fly. The pilot will also explain to you what type of aircraft you are going to fly and what are the main characteristics of that certain aircraft.

We will take off from the Henstridge Airfield, after flying for 60 minutes we will return to the same place and make a very smooth landing one again in Henstridge Airfield.

You will be able to notice the difference between one aircraft and the other and you'll also be able to know what model are them depending on the size and flying capacity. All of these aircrafts hold up to 2 people maximum. You'll have to fly with your assign instructor and pay attention as much as possible in order to learn from the experience.

You must also take into consideration that this activity requires flyers to be over the age of 18 in order to fly the aircraft.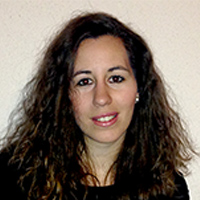 Questions?
Call me!
(0) 845 8693 376