Buggy Racing
SKU: 18877
Harrogate (North Yorkshire)
Description of Buggy Racing
Buggies are loads of fun - race against your friends and see who is the fastest of them all! If you win, you get to step up on the podium and have some celebratory champagne.

This is a voucher purchase, so the date that you choose may not be available. To make sure, contact us before booking. If you have a bigger group in mind as well, contact us to arrange something awesome! You need to be 17 and over in order to do this activity.
What does the activity include
Champagne for the winner, and an awesome experience for everyone else!
How long the activity lasts
This activity with Live for Today will last for 1 hour and needs a minimum of 6 people
When your activity starts and finishes
Contact us after booking to arrange the best day and time for you to come down and do your experience with us.
Rewards!
£1.17
Recover the 3% value of each purchase. Rewards can be used in future purchases
Can we help you? Give us a call!
(0) 845 8693 376
Questions and answers about the activity
Questions with the reservation? Call us at (0) 845 8693 376!
Map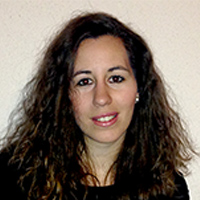 Questions?
Call me!
(0) 845 8693 376