Bungee Jumping 1h in Killiecrankie
SKU: 55099
Description of Bungee Jumping 1h in Killiecrankie
Would you like to bungee jump, but never had the guts to have a go? Now, this is your moment and offer and here is why!

Firstly, why do it? Because you simply can and whilst be accompanied by highly trained and experienced instructors, feel secured jumping over 50 mph over the water of the stunning River Garry.

If you are a thrill seeker, love the outdoors and adventure sports and want to taste adrenaline and fun times with your loved ones, do not think it twice! We offer a modern experience using the latest technology and safety gears and equipment. You just visit us wearing comfortable clothing and footwear... the rest? Is up to us!

*Minimum age: 14 years old. For those older than 65, please bring a letter from your Dr. notifying you are eligible to jump 40 metres down!
**Height and weight: 40 m and 150 kg (for a solo jumper).
What does the activity include
All the necessary safety equipment; Waist harnesses.
T-shirts, Photos and go-Pro videos available onsite for an extra charge.
Professional instructors
Free parking
How long the activity lasts
Approximately, this the duration of this activity is 1 hour.
When your activity starts and finishes
After booking will be arranged with one of our instructors.
Rewards!
£2.37
Recover the 3% value of each purchase. Rewards can be used in future purchases
Can we help you? Give us a call!
(0) 845 8693 376
Questions and answers about the activity
Questions with the reservation? Call us at (0) 845 8693 376!
Map

Related deals
Buckle up and free fall into your next, epic outdoor experience! Bungee jumping has become an increasingly popular recreational activity and we have just the place to do it.

Our bungee professionals will assist in fitting a waist harness to your size. The maximum weight limit for a solo jumper is 145kg or 22.8 stone. Guests should note it is important to wear comfortable clothing that's also appropriate for weather along with footwear. All these elements together ensure maximum safety on site.

Your experience begins 40 meters high below is a dramatic gorge and the individual is surrounded by ancient trees. Adventure seekers will leap, jump over water, and winch back up to the bridge. The whole experience will last 1.5 hours. There is a designated area for your friends and family to view and take pictures/videos of your jump.


Feeling convinced? Add bungee jumping to the top of your bucket list!
Your journey begins on a specially designed swing platform 40 meters above the River Garry.

Qualified Bridge Swing Masters will suit you up in a full body harness. You will be released from above and drop about 15 meters before the rope takes slack causing you to accelerate through an arc under the bungee platform. Doing so in a fluid, swinging motion.

When the swing is over you are pulled back up to where you started. The thrill of this activity provides a sense of liberation when free falling and pure joyfulness when swinging. Individuals refer to feeling as nothing short of amazing.

The minimum weight limit for this activity is 40kg or 6.2 stone. The maximum weight limit is 120kg or 18.9 stone. These measure are put in place to ensure maximum safety for outdoor enthusiasts.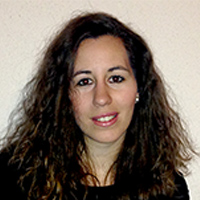 Questions?
Call me!
(0) 845 8693 376