Giant Bridge Swing in Pitlochry
SKU: 55098
Description of Giant Bridge Swing in Pitlochry
Come to experience a once-in-a-lifetime Bridge Swing!

Whilst enjoying the beautiful scenery that Scotland has to offer, take a look at our newest offer and a great experience, a free-fall of 40 metres toward the water. This is a safe and an adrenaline-full adventure located in the Garry Bridge, over the River Garry near Pitlochry.

You will be accompanied by professional instructors and surrounded by ancient trees, so do not worry about anything! Just come, prepare yourself and try the giant bridge swing in its truest form whilst staying mesmerized by nature.

*Note: Come with comfortable clothing and footwear.
**The minimum age is 10 years old and the ones over 65, please bring a letter from you Dr. that specifies you are eligible to jump.
***Minimum height: 40m or 132 ft.
What does the activity include
All the necessary equipment to jump
Specialized instructors
Free parking
How long the activity lasts
The duration of this activity is 1 hour, approximately.
When your activity starts and finishes
When the booking is done, will be arranged with the instructor.
Rewards!
£2.07
Recover the 3% value of each purchase. Rewards can be used in future purchases
Can we help you? Give us a call!
(0) 845 8693 376
Yumping is committed to you
Yumping Protection Guarantee
We´ll NEVER leave you hanging. If bad weather or other unforeseen problems arise with the organising company, we will do our best to reschedule, or find the equivalent activity
100% Secure Payment
Payment is 100% secure, as it uses the same technology used by major banks for their transactions. We protect your personal information, just like any regular store or restaurant
Right to review
Our clients give feedback to us after every event, ensuring that the quality of the activities that we offer are highly regarded
Return to your wallet in 14 days
If you are not satisfied with your purchase, we will refund the full amount paid before 14 days after the purchasement. (excludes purchases with less than 14 days before the activity takes place, see conditions)
Questions and answers about the activity
Questions with the reservation? Call us at (0) 845 8693 376!
Map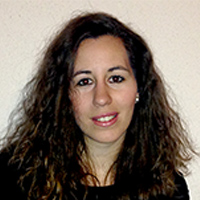 Questions?
Call me!
(0) 845 8693 376