Drive a Ferrari in Abingdon for 3h
SKU: 70719
Llantrisant (Rhondda, Cynon, Taff)
Description of Drive a Ferrari in Abingdon for 3h
Surprise your loved one with this unique driving experience! You can drive a Ford and a Ferrari, racing against each other to show who's the boss and the winner. This is almost like a biblical battle since these 2 cars are known to be the best and the fastest ones among all driving races.

We have multiple circuits and venues you can choose from such as Abingdon, Bicester Heritage, Blyton Park, Kemble Airfield and many others, every one of them have many challenges and curves, making your experience even more exciting. This is the perfect option for all those who are looking for different activities and unique memories.

You can bring spectators but please make sure is a small group. Every driver is welcome as long as they are +10 years old. We will provide an instructor who will teach you all the safety procedures you need to take to have a safe drive while you race. You need to come the most comfortable possible, bring a pair of trainers if you can.

We are waiting for you, get this ultimate experience now!
What does the activity include
Multiple car options
Instructor
Briefing
A car race
How long the activity lasts
Please allow at least 3 hours of your day to enjoy this experience the best you can.
When your activity starts and finishes
We will contact you once you book with us to schedule according to your preference.
Rewards!
£2.07
Recover the 3% value of each purchase. Rewards can be used in future purchases
Can we help you? Give us a call!
845 8693 376
Questions and answers about the activity
Questions with the reservation? Call us at 845 8693 376!
Map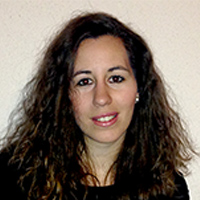 Questions?
Call me!
845 8693 376