John Wick VS Hitman Shooting Range London for 1h
SKU: 68972
Description of John Wick VS Hitman Shooting Range London for 1h
Are you a fan of John Wick? Then this is the perfect opportunity to live the real experience. You will compete agains't other person in order to win. The more you hit the target the more chances you have of winning.

Prepare yourself to be the best shooter. You are going to have a variety of weapons to choose from, choose the best that you can in order to shoot as many targets as you can. For this activity you must bring at least one companion in order to compete agains't that person. The more people you bring the more fun it'll be!

Don't hesitate to hit the target! You have to win in order to be featured as the winner in our centre. There isn't a better feeling as winning a game, so if you are into competition this is the perfect activity for you.

John Wick and the Hitman awaits you!
What does the activity include
Several weapons to choose from
60 minutes to shoot
Instructions
How long the activity lasts
The duration of this activity is 60 minutes from the beginning till the end.
When your activity starts and finishes
Once you book the activity you must choose a timeframe with the company.
Rewards!
£1.35
Recover the 3% value of each purchase. Rewards can be used in future purchases
Can we help you? Give us a call!
845 8693 376
Questions and answers about the activity
Questions with the reservation? Call us at 845 8693 376!
Map

John Wick VS Hitman Shooting Range London for 1h
101 Commercial Road, Duru House Basement, Off Settles Street London City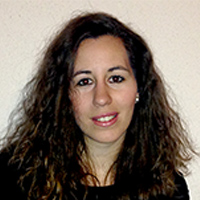 Questions?
Call me!
845 8693 376