The Prisoner Escape Room in London for 60min
SKU: 68954
Description of The Prisoner Escape Room in London for 60min
Are you ready to escape prison? Then you need to come a try out our prisoner escape room. In this escape room you were blamed for performing witchcraft and you are waiting for them to execute you. They want you to confess so there will be torture in order for you to say the truth.

You have to be very smart and think faster than the executioner. Remember you have limited time to complete this activity, therefore, you need to work in teams to make solve the puzzles as soon as you can.

This room is set to be scary so don't choose it if you get scared very easily. You can ask for clues as many time as you want, but the idea is that you choose the least so that it can make the game more challenging.

Remember to keep your eyes very open and your mind as well. The only way to solve the puzzles and to escape is to think like if you were a prisoner in the 14th century.

The prison awaits you!
What does the activity include
Clues
Instructions
Escape room for 60 minutes
How long the activity lasts
The duration of this activity is 60 minutes from the beginning till the end.
When your activity starts and finishes
Once you book the activity you must contact the company in order to set a time.
Rewards!
£1.20
Recover the 3% value of each purchase. Rewards can be used in future purchases
Can we help you? Give us a call!
845 8693 376
Questions and answers about the activity
Questions with the reservation? Call us at 845 8693 376!
Map

The Prisoner Escape Room in London for 60min
101 Commercial Road, Duru House Basement, Off Settles Street London City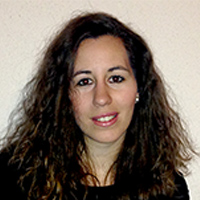 Questions?
Call me!
845 8693 376