Vampire Slayer Escape Room in London for 1 Hour
SKU: 68952
Description of Vampire Slayer Escape Room in London for 1 Hour
Are you a fan of horror movies? Then this is the perfect time to live a very real experience. This escape room is designed for those who don't get scared easily. Therefore, come prepared a without fear to live this scary and fun experience.

The vampire slayer escape room is where the very ancient Dracula lives. He's been trapped there for over many centuries! Be careful to hurt yourself because the lord only need one drop of blood to wake up and trust me you don't want to awake him.

The room will be decorated very scary and you'll have to solve a variety of puzzles in order to escape. Remember, work in teams and support each other in order to finish as quick as possible. The quicker you finish the better it'll look for the previous escapers.

Try to find as much clues as possible and also think carefully cause you could find yourself with tricks and traps.

The vampire experience awaits you!
What does the activity include
Clues
Escape room for 60min
Instructions
How long the activity lasts
The duration of this activity is 60 minutes from the beginning till the end of the experience.
When your activity starts and finishes
Once you book the activity you must choose a timeframe with the company.
Rewards!
£1.20
Recover the 3% value of each purchase. Rewards can be used in future purchases
Can we help you? Give us a call!
845 8693 376
Questions and answers about the activity
Questions with the reservation? Call us at 845 8693 376!
Map

Vampire Slayer Escape Room in London for 1 Hour
101 Commercial Road, Duru House Basement, Off Settles Street London City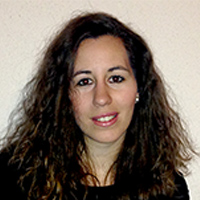 Questions?
Call me!
845 8693 376