White Walker Escape Room in London for 45min
SKU: 68968
Description of White Walker Escape Room in London for 45min
Are you ready to defeat the white walkers? Are you a fan of the walking dead? Then you need to come and solve this challenging puzzle. The idea of this activity is that you escape on time and you solve the mysteries behind the room.

The idea is that you protect your life as much as you can. You are going to join the army in order to fight this creatures. However, you need to talk into consideration that this escape room is faster than the other ones. This one lasts for 45 minutes, therefore, you have very much limited time to solve all the puzzles.

Remember you need to work in groups in order to defeat the white walkers faster. You can always ask for clues if you want, but it is better if you solve all the mysteries by yourself.

If you have the possibility of solving all the puzzles without any help you will be features as a record maker in our centre. Please become the competition to many other escapers, you will want to make it even faster the next time you come.

The white walkers await you!
What does the activity include
Clues
Instructions
Escape room for 45 min
How long the activity lasts
The duration of this activity is 45 minutes from the moment you enter the escape room.
When your activity starts and finishes
Once you book the activity you must choose a timeframe with the company.
Rewards!
£0.75
Recover the 3% value of each purchase. Rewards can be used in future purchases
Can we help you? Give us a call!
845 8693 376
Questions and answers about the activity
Questions with the reservation? Call us at 845 8693 376!
Map

White Walker Escape Room in London for 45min
101 Commercial Road, Duru House Basement, Off Settles Street London City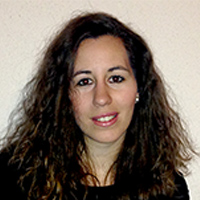 Questions?
Call me!
845 8693 376