3 Hour Boat Trip Ballycastle Child Price
SKU: 5958
Description of 3 Hour Boat Trip Ballycastle Child Price
Ballycastle Charters Sea Fishing offers wonderful boat trips and fishing adventures. We run our 3 hour journeys off the shores of Rathlin Island, the Straights of Moyle or Loughgarry. Whether you wish to come along for a boat tour or some fishing, our skipper will know where to take you! This is the child´s price and it includes the full 3 hours on the boat.
What does the activity include
3 hours out on the boat
Fishing tips from our experienced skipper OR a scenic tour of the coast
How long the activity lasts
This activity is 3 hours aboard our boat out on the water.
Recomendado para:
Rewards!
£0.30
Recover the 3% value of each purchase. Rewards can be used in future purchases
Questions and answers about the activity
Map

Related deals
Cornwall
1-4 People
Number of Activities
Hampshire
1-12 People
Transport
Number of Activities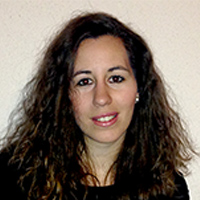 Questions?
Call me!
845 8693 376