Gliding over the Wales South Coast for 45 minutes
SKU: 68664
Description of Gliding over the Wales South Coast for 45 minutes
Enjoy the most spectacular ride over the blue skies! Come join us for an unbelievable gliding experience. Our instructors will make you feel the most confident you've ever been as they will explain all the instructions you need to know before take-off. This experience is perfect for anyone celebrating something special. You can even gift it to one of your loved ones and then listen to the great experience they lived!

Gliders are relatively small which means that they can hold up to 2 flyers per flight. You will be flying with the instructor or pilot and they will point out the most incredible part of the route.

If you are lucky and the skies are completely clear you'll be able to see the best scenery of the countryside as well as the North and South Coast of Wales.

Don't think it twice and come enjoy this amazing journey!
What does the activity include
Motor glider
Instructor that will fly with you
How long the activity lasts
This activity has a duration of 45 minutes from the moment of take-off til the moment of landing.
When your activity starts and finishes
Once you book the activity you must contact the company in order to set a time.
Rewards!
£3.57
Recover the 3% value of each purchase. Rewards can be used in future purchases
Questions and answers about the activity
Map

Gliding over the Wales South Coast for 45 minutes
Hanger 14, Dunkeswell Aerodrome Honiton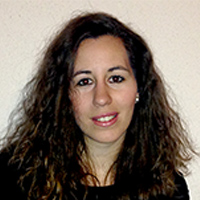 Questions?
Call me!
845 8693 376