Hang Gliding Club Pilot Training in Antrim 5 days
SKU: 70217
Description of Hang Gliding Club Pilot Training in Antrim 5 days
If you love Hang Gliding and you're looking to specialise yourself for it, this is the right package for you.

Please be aware that to take this course you need to have previous experience and skills with Hang Gliding. It is highly recommended to have a good level of Hang Gliding. During this training, you will receive theoretical and practical classes before you take off to fly.

You will have around 4-6 days to receive all the necessary instruction to complete your Club Pilot tasks. We are fully approved for this kind of courses and all of our instructors are certified and well prepared. You'll be flying on Northern Ireland's skies, so we assure you that while you specialise, you will enjoy the beautiful views.

After all the training is complete, you'll have to pass a brief exam to receive your Club Pilot rating. You will learn how to inspect the glider, how to steer and control airspeed, how to balance, to soar and to stay up flying.

Don't think about it too much! Get your specialisation now!
What does the activity include
Hang Gliding Club PIlot specialisation
Certified Instructors
Hang Gliding Equipment
Briefing and practical teaching
How long the activity lasts
You will need approximately 4-6 to complete this Club Pilot Training.
When your activity starts and finishes
We will contact you after you book with us. We want to discuss with you your available days.
Rewards!
£15.00
Recover the 3% value of each purchase. Rewards can be used in future purchases
Can we help you? Give us a call!
845 8693 376
Questions and answers about the activity
Questions with the reservation? Call us at 845 8693 376!
Map

Hang Gliding Club Pilot Training in Antrim 5 days
103 Lower Ballyboley Rd, Ballynure, Co. Antrim (Town)
Related deals
Cheshire
1-10 People
Accommodation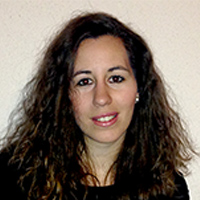 Questions?
Call me!
845 8693 376