Hang gliding day in the southern Peak district
SKU: 43375
Description of Hang gliding day in the southern Peak district
For more of 40 years we have been working in this company to offer the best flight training.

Our Hang gliding school is a wonderful location to have an efficient and unforgettable flight. From the clouds you will see some incredible landscapes that you will remember for a while.

We have been providing great tuitions running by our potential trainers.

It is a pretty difficult discipline but for that reason we are very qualify to help any person that feel attracted by Hang gliding.

Enjoy an entire day practicing and learning. You have to achieve a specified flying speed to start to glide. Make your own records and feel like a free bird flying helped by the wind!
What does the activity include
-Full day Hang Gliding
-Southern Peak district fly
-Special equipment
-Great location
-Hang Gliding one day lesson
How long the activity lasts
Each lesson during one day. You can spend the time that you want in our centre.
When your activity starts and finishes
You can arrived at the time that you need and leave our center with the same requirements.
Rewards!
£3.30
Recover the 3% value of each purchase. Rewards can be used in future purchases
Can we help you? Give us a call!
(0) 845 8693 376
Questions and answers about the activity
Questions with the reservation? Call us at (0) 845 8693 376!
Map

Related deals
Hang Gliding is one of the most popular air sports among those who love adventures in the sky. If you are one of those who had tried hang gliding before and have experience. This is the right package for you.

While most people try to hang gliding for fun, this training will require mental and physical requirements because you will get a hang gliding experience as a specialised discipline. During your course, you will have a designated instructor who will teach you how to inspect and rig the glider before you fly.

We are fully approved for this Elementary Pilot Hang Gliding Experience, so be sure we have all the necessary equipment for you to learn and specialise. We receive the training around the Northern Ireland area, giving you enough space to fly and enjoy every hang gliding session.

After you are ready, you are going to be able to graduate and take flights by yourself. You will also receive theoretical training while you receive practical training and once you pass your test, you'll receive your E.P award. You'll be well prepared to enjoy your flying adventure like an expert.

Is this something that thrills you? Because we are excited!
If you love Hang Gliding and you're looking to specialise yourself for it, this is the right package for you.

Please be aware that to take this course you need to have previous experience and skills with Hang Gliding. It is highly recommended to have a good level of Hang Gliding. During this training, you will receive theoretical and practical classes before you take off to fly.

You will have around 4-6 days to receive all the necessary instruction to complete your Club Pilot tasks. We are fully approved for this kind of courses and all of our instructors are certified and well prepared. You'll be flying on Northern Ireland's skies, so we assure you that while you specialise, you will enjoy the beautiful views.

After all the training is complete, you'll have to pass a brief exam to receive your Club Pilot rating. You will learn how to inspect the glider, how to steer and control airspeed, how to balance, to soar and to stay up flying.

Don't think about it too much! Get your specialisation now!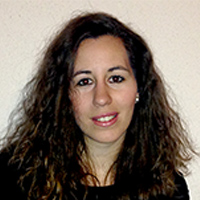 Questions?
Call me!
(0) 845 8693 376