Guide Mountain Biking Ride Full Day in Llangollen
SKU: 43385
Description of Guide Mountain Biking Ride Full Day in Llangollen
This a special pack for people that require a complete full day experience to feel fulfill at the end of the day.

Guide ride full day was creating for those who enjoy long trips during the day.

Our monitors will give you a map to put your mind in the experience for the first moment. The will spend with you a day full of a majestic natural trail learning all about biking. We get to Coed Llamdegla to looking around.

The nearest mountain will be the grand scenery to do mountain biking. Discover new places that you had never seen before. You also can enjoy the Marin trail at the end of the day. It´s really good!

*If you are under 18´s please come with an adult*
What does the activity include
- Different locations
-Bikes
-Mountain Biking tuition


How long the activity lasts
During the entire day you will ride for beautiful mountains of Llangollen.
When your activity starts and finishes
We open 364 days of the years. Check with us the dates to confirm our availability.
Rewards!
£2.70
Recover the 3% value of each purchase. Rewards can be used in future purchases
Can we help you? Give us a call!
(0) 845 8693 376
Questions and answers about the activity
Questions with the reservation? Call us at (0) 845 8693 376!
Map

Guide Mountain Biking Ride Full Day in Llangollen
White Water Active, Mile End Mill Llangollen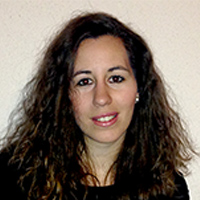 Questions?
Call me!
(0) 845 8693 376