Guide Mountain Biking Ride Half Day in Llangollen
SKU: 43381
Description of Guide Mountain Biking Ride Half Day in Llangollen
We have all that you need about Biking world.

Enjoy a half day in North Wales with your friends. Discover the mountains by riding. The forest ambiance is perfect to those who enjoy the nature in a pure way.

This package is so much frequent because it allows you to enjoy a half day enjoying mountain and a half day maybe doing something different. We recommended you to check the other experiences that we offer.

We made a perfect local trial around secret paths. Taste a Welsh mud or get rest in the greenness grass. The route give you the chance to stop or continue, depending of your preferences about how you invest the time.
What does the activity include
-Full equipment and tuition
-Hald day riding bike
-Map of the zone
-Come with appropriate clothing
How long the activity lasts
The activity will last around a half day. You can book for another activity after you finish the riding biking.
When your activity starts and finishes
-9:00am or 1.00pm. We are 24 hours open
Rewards!
£1.50
Recover the 3% value of each purchase. Rewards can be used in future purchases
Can we help you? Give us a call!
(0) 845 8693 376
Questions and answers about the activity
Questions with the reservation? Call us at (0) 845 8693 376!
Map

Guide Mountain Biking Ride Half Day in Llangollen
White Water Active, Mile End Mill Llangollen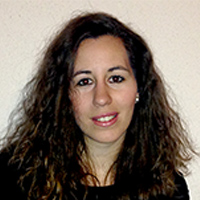 Questions?
Call me!
(0) 845 8693 376