4x4 blinfolded Driving in West Sussex
SKU: 42408
Description of 4x4 blinfolded Driving in West Sussex
We love the adventure on wheels. We don´t care about your previous experience 4x4 driving. Our equipped, trained and competent instructors will bring you the greatest sensations about you safety in front of the steering wheel.They guaranteed you to an awesome day full of challenges and new abilities to discover.

Also the team offer to you an unique chance to test your coordination skills letting a blind driver drive following the instructions of their crew. It require all of your attention and concentration. Be carefull about wich team will you choose and check if you´re ready to live an incredible trip. If you´re 10 years old or more feel free to contact us.
What does the activity include
We offer to you:

-1 Hour Blind driving
-Awesome intructors
-Land Rover Discovery 4x4.
How long the activity lasts
From 9am to 4pm we can guve you one hour of fun.

When your activity starts and finishes
9am - 4pm. Events start on the Hour
Rewards!
£0.45
Recover the 3% value of each purchase. Rewards can be used in future purchases
Can we help you? Give us a call!
(0) 845 8693 376
Questions and answers about the activity
Questions with the reservation? Call us at (0) 845 8693 376!
Map

Related deals
Action Park offers you the best way to entertain your clients or company! We offer a fabulous half day of adventure and adrenaline, combining of brilliant 4 activities into a fabulous package that consists in a session of buggies, target paintball shooting, quad biking and blindfold reverse driving!
The Suffolk Shooting School offers you the thrilling experience of getting behind the wheel of one of our Land Rovers and tackling and negotiating our testy terrain with the tuition from one of our skilled and experienced instructors. This is a fantastic experience for all of those who have ever wanted to try off roading! This is a great 4x4 experience for small groups and special occasions as well!

*Please note that driver´s must be at least 17 years of age and holders of a valid driver´s license.
Get behind the wheel of one of our unstoppable Land Rovers and come for an exhilarating hour of training and off roading exhilarating here at our venue in Essex with the Essex Outdoor Activity Centre. You will be teamed up with one of our qualified instructors who will teach you how to negotiate and tackle tricky terrain as you enjoy this adrenaline-filled feat of completing the course!

This is a fantastic idea for a gift or for a special event such as a Hen or Stag dos, Corporate or Teambuilding event. We have access for up to 3 vehicles which means up to 12 participants can join in!

*Please note that participants must be at least 17 years of age and holders of a valid driver´s license.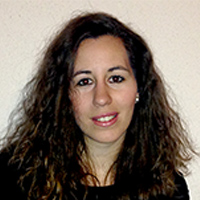 Questions?
Call me!
(0) 845 8693 376