4x4 blinfolded Driving in West Sussex
SKU: 42408
Description of 4x4 blinfolded Driving in West Sussex
We love the adventure on wheels. We don´t care about your previous experience 4x4 driving. Our equipped, trained and competent instructors will bring you the greatest sensations about you safety in front of the steering wheel.They guaranteed you to an awesome day full of challenges and new abilities to discover.

Also the team offer to you an unique chance to test your coordination skills letting a blind driver drive following the instructions of their crew. It require all of your attention and concentration. Be carefull about wich team will you choose and check if you´re ready to live an incredible trip. If you´re 10 years old or more feel free to contact us.
What does the activity include
We offer to you:

-1 Hour Blind driving
-Awesome intructors
-Land Rover Discovery 4x4.
How long the activity lasts
From 9am to 4pm we can guve you one hour of fun.

When your activity starts and finishes
9am - 4pm. Events start on the Hour
Rewards!
£0.45
Recover the 3% value of each purchase. Rewards can be used in future purchases
Can we help you? Give us a call!
(0) 845 8693 376
Questions and answers about the activity
Questions with the reservation? Call us at (0) 845 8693 376!
Map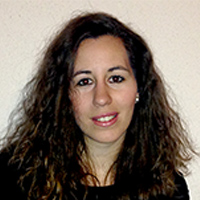 Questions?
Call me!
(0) 845 8693 376