Wakeboarding in Salcombe, 2 hours
SKU: 51638
Description of Wakeboarding in Salcombe, 2 hours
If you are in South Devon and you want to try a different kind of activity during your holidays, join us for an exciting wakeboarding session in Salcombe. Wakeboarding is a rather new water sport yet it is become more and more popular because of how exciting it is, and you are guaranteed to have a great time while doing it.

It's open to anyone, regardless of age or experience, which means that even families can enjoy the activity together. Whether you're a newbie or a pro wakeboarder, our fully qualified instructors will always be by your side and provide assistance and tips should you need it.

You will receive the required gear as well as a short explanation on how to use it. In addition, we will record an HD video that you will receive at the end of the day. There will also be refreshments available at all times so we can stay hydrated.

*The activity is normally available for up to 4 persons, however, we can accommodate up to 4 more for a special price.

What does the activity include
Free HD video.
Refreshments provided.
All equipment provided.
How long the activity lasts
The total time spent wakeboarding is 2 hours, in addition to the time required to get to the site.
When your activity starts and finishes
To be agreed upon.
Rewards!
£6.75
Recover the 3% value of each purchase. Rewards can be used in future purchases
Can we help you? Give us a call!
(0) 845 8693 376
Questions and answers about the activity
Questions with the reservation? Call us at (0) 845 8693 376!
Map

Related deals
Wakeboarding is one of the fastest growing watersports in the world. It provides instant fun for all. It's exhilarating, exciting and extremely addictive.
The Learn to Wakeboard course is the perfect introduction to the world of wakeboarding and will get you up and going on the board.
Your session will start with an on land demonstration on how to get up on the board, and then it will be time to get on the water!
Course content includes
:
Basic stance
Dock starting
Starting from the water
Riding in a straight line
Turning around.
Course objective:
By the end of the course you will be able to wakeboard on a System 2.0 cable system and will be ready to ride.
Prerequisite:
The Learn to Wakeboard course is aimed at complete beginners and those with some experience.
Where:
Hove Lagoon.
Suitable for:
Complete beginners age 14+
Availability:
Courses run most weekends from April to the end of October and some weekday evenings.
What to Bring:
All you need to bring is a towel and swim wear. Wetsuit, impact jacket and equipment hire is included.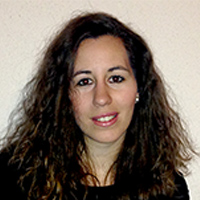 Questions?
Call me!
(0) 845 8693 376